Journaling Moms Cafe
Would you like to explore the art of journal writing as a path to purpose, peace, and prosperity?
Would you like to dabble with journaling prompts and techniques designed to inspire authentic self-expression?
Would you like to know how personal writing can support your personal, professional, and spiritual growth?
Join our virtual Journaling Moms Cafe – where you can immerse yourself in a beautiful and sacred form of therapeutic writing designed to guide you into your next evolution of creative self-expression while connecting you with other highly-creative and spiritually-minded moms who value the many benefits of journal writing.
By becoming a Cafe member, you'll be introduced to an array of journaling techniques as well as different forms of journal writing. You'll also be treated to interviews with guest experts in the field of personal writing on a variety of different topics related to journal writing.
Once you join our network, you'll be instantly connected to our online forum where you'll find a welcoming community, a wide selection of personal writing resources, and many opportunities for in-depth dialogues on the art of journal writing.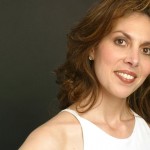 "I love the space you've created in the Journaling Moms community – where I can speak my truth and be heard."
~ Kathy Esper, Boston, MA
As a member of the Journaling Moms Cafe, you'll be treated to:
•Access to our virtual Journaling Moms Cafe where you can expand your knowledge about various therapeutic writing methods with many opportunities to experience them first-hand .
• A facilitated discussion in the Gathering Area – centered around a particular topic related to journal writing, authentic living, and self-care. The topic will change each month and all archives will be accessible to Cafe members.
• A monthly e-lesson featuring a new journaling technique, several journaling prompts, and more that tie into the topic of the month. The lessons will be posted in the Cafe Bulletin Board so you'll have access to it anytime you need it.
• A monthly interview with a top expert in the field of personal writing who will speak about the topic of the month – with an opportunity to ask your most pressing questions. Each interview will be recorded and an audio link will be posted in the Listening Corner.
• A variety of special reports and resources that will support you in your exploration of journal writing. These will be posted in the Resource Center.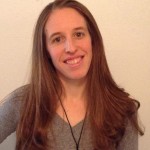 "I am so thankful for your Journaling Moms Cafe. It is a loving, safe place where I was able to open up and seek answers to some things that were holding me back in my life. It feels like home, going in and creating this wonderful space with great people. Your monthly discussions, journaling prompts, and e-coaching have really enriched my life. Tina, you are brilliant!"
~ Stacy Stehle, Thornton, Colorado
For an investment of $397, you'll receive access to all membership benefits for one full year. You'll also receive a complimentary copy of my signature Journaling by the Moonlight card deck. This unique deck of 54 journaling prompt cards is based on the phases of the moon and is designed to guide you into a beautiful and sacred relationship with your most authentic self through the energies of our lunar goddess.
To join this rich and vibrant community, just click on the purple button below. 

See you in the Cafe!