Moonlight Business Visioning
Are you an artist or a writer – or a creative mom who wants to start a business from your home?
Are you a spiritual woman who wants to design a business that reflects your life purpose?
Are you interested in building a business around something you love?
Do you want to create a business that gives you the flexibility to be available when your family needs you?
Moonlight Business Visioning is a three-month program designed for women who want to create a business that's rooted in purpose, passion, and creative expression while still honoring values and commitments that are important in day-to-day life.
Based on the phases of the moon, with intuitive and astrological wisdom weaved in, we'll be breaking down every aspect of your creative business (or your business idea) to make sure it is perfectly aligned with your passions. We'll also explore the opportunities that you have to carry your life purpose out into the world.
Using a variety of journaling techniques and visual mapping strategies, we'll:
Examine where you are in the current moment and where your heart is directing you
Take a look at your overarching vision and how it ties into your passions
Confront any challenges that may be holding you back
Identify your ideal clients/target audience
Put together your purpose statement
Map out your creative offerings
Create your signature style (what it is that makes you unique)
Put together a business structure that works for you
Design a marketing plan that allows you to take your work into the world in a comfortable, authentic way.
The program will be delivered in twelve modules with the last one devoted to designing your next steps.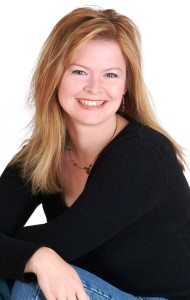 "After 15 years of searching for my ideal business, I finally turned to Tina for life purpose coaching. Looking back through all of the notes from our coaching calls and everything she has said and observed about me, the thoughts I wrote, everything…fits into my new divinely inspired business. EVERYTHING! I can't explain why this didn't click for me before coaching, but I am thankful to Tina for gently leading me here! I couldn't have gotten here without her."
~ Susan Osborne, Brighton, CO – www.RemotelyReady.com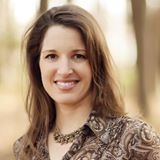 Tina came into my life at the perfect moment. I was in a time of transition in my business and was reaching out for help – but I wasn't quite sure what I wanted. Her gentle guidance and endless wisdom helped me tap into my true purpose. The Moonlight Business Visioning program was more than I ever expected! Through my work with Tina in the program, I developed the clarity and confidence to create a business that honors my gifts and feeds my spirit. I connected with other incredibly talented business moms and together we created an energy of passion, support and success. I can see so many possibilities for my life and my business now, and I finally have the clarity and courage to make them a reality! Thank you, Tina, for being my Moonlight Muse!
~ Theresa Ceniccola, Virginia Beach, VA – www.theresaceniccola.com
We'll have six coaching sessions (one every other week) to discuss your process, identify your insights, and connect the dots of your bigger business vision. We'll also maintain an open e-mail dialogue between coaching sessions for additional support.
If you're a creative, spiritual woman with a desire to have an authentic business based on purpose, passion, and creative expression, this program is ideal.
Your investment for this highly-personalized three-month program, which includes a total of six 45-minute coaching sessions (one every other week), is $997.


Or you can take advantage of a three-payment option of $350 per installment
($1050 in total).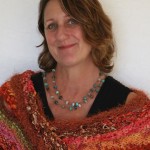 "I want to thank you again for the Moonlight Business Visioning program this summer. Taking your course not only gave me great guidance for my developing coaching business, but also inspired me to follow the threads of what I have so far and develop a series of workshops that may serve my clients on an ongoing basis. I just did the second week of my 5 week Creative SPIRAL workshop last night and I LOVE LOVE LOVE doing this." 
~ Brecia Kralovic-Logan, Santa Barbara, CA – www.breciacreative.com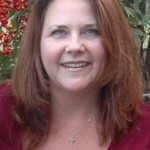 "I have been incredibly blessed to have crossed paths with Tina and participate in her Moonlight Business Visioning programs. My intent was only to grow my business but a parallel process occurred and I grew as a person too. My business vision is much more focused and truly reflects my own authentic voice. Tina's guided imageries, insight and validation are inspirational and she provides a forum that allows for genuine "aha" moments while weaving in the wisdom of the moon, astrology and spirituality. Working with Tina has been a transformative experience!" ~ 
Dawn Espelage, Vinton, VA