What's Your New Moon Beginning?
Do you feel a strong desire to express your purpose more fully?
Do you feel called to explore and create a new beginning in the areas of your life that don't feel balanced?
Do you feel fearful of making a change you know you need to make?
Give yourself the gift of a New Moon Beginning Immersion and allow yourself to gently discover and bring about new beginnings that will transform your life for the better.
How would life change for you if you chose to embrace purpose, passion, and creative expression in its highest form – in a way that honors your authenticity and your unique gifts?
Could this be the beginning of a truly magical life experience?
Women who have taken this course in the past have done so because they felt the nudging of a new beginning. You might have similar life circumstances that are causing your own nudging:
Are you struggling to define your own sense of self-expression?
Do you want to know how to bring more creativity into your life?
Are you looking for a new career to replace one that feels tired and worn-out?
Do you want to attract more money in an authentic way by releasing your stuck money patterns?
Do you want to let go of toxic relationships so you can clear the space for healthier ones to enter?
What is it that you want to create for yourself beginning now?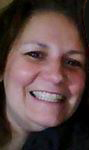 "Working with Tina in her New Moon Beginning program was a wonderful and enriching experience! She is so powerfully graceful with her intuitive gifts, and at the same time professional and genuinely caring about her clients. She helped confirm and clarify for me my gifts and the future possibilities that I have also seen in my own dreams at night, which has given me the will to move forward on those dreams step by step. Tina helped me to see more clearly my light and shadow side, and to embrace and balance my inner world of knowledge that I believe instinctively led me to her website. She truly has a gift!"
~ Mary Sweeney, Monroe, WA
You can make the changes you want to make in a gentle and peaceful way.
You can step into a more complete vision of your life purpose.
You can stop delaying what you know is meant to happen.
And you can explore what is possible for you and discover the path in your journey that will lead you to the destination you seek.
You won't find another program like this and you'll be amazed at how easily and peacefully you can step into your path of transformation when you enter the sacred space this program holds for you.
In this unique and life changing program, we look to the wisdom of the moon as we explore our new beginnings:
A new moon phase always brings a time of new beginnings.
Where in your life do you desire a new beginning?
What would you like to "reboot?"
Where are you in need of a recharge?
During a new moon phase, the sky is completely black, other than the surrounding stars. It's the point in every month when the moon takes a retreat and begins to grow again, redoubling her light and reflecting new creative energy on the world.
This phase marks the ideal time for connecting with our inner selves and our heart's desire. By looking for the "light" and knowing that it's there, somewhere, waiting to be discovered, we can reach a place where our personal reflection begins to shed its own light.
What wants to emerge? What wants to be born?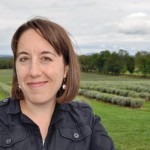 "Thanks so much for all your wonderful guidance, Tina! I had a long talk with my partner last night, sharing what you and I discussed – and we've started some creative brainstorming on how to move forward on a new beginning that works for both of us. This honestly feels like the most supported I've ever felt in my life. Thank you!!"
~ Amanda Trombley, Cambridge, Massachusetts
This is a time when dots start to connect and patterns start to reveal themselves just as the stars do in the night sky. Everything has a place and everything has a purpose. Now it becomes our job to find our place in the next phase of life's journey.
As a spiritual intuitive and creative woman, you can experience your own new moon energy by tapping into the gifts of a new moon phase. This is a time to ponder where you are now, what led you to this particular moment of questioning, and where to go from here. It's a time to explore new ways of thinking and to prepare for a new path of travel.
This is where a personal constellation map comes in handy. Like the stars in the night sky, we can map out a visual of what we want the big picture to look like and the many paths that will support this vision.
Join me for a 30-day New Moon Beginning Intensive where we'll design your personal constellation – mapping purpose, passion, and creativity into your life.
This is a unique, private experience for those who want to reach a little deeper inside themselves to tap into their intuitive wisdom while using astrology as a guide.
During this program, we will:
Explore new possibilities and new ways of being.
Allow astrology to guide you in exploring the possibilities of a new beginning.
Open up the intuitive channels for your inner wisdom to come forth and shine a new light.
You'll walk away with a list of action steps designed to tap into the highest version of yourself as you move toward what is possible, and you'll leave behind what is not working.
This private experience will include:
A digital workbook and visual mapping materials, designed to guide you as you lay the foundation for what it is you want to attract.
An astrological assessment of the areas in your life that directly relate to the new beginning you want to create for yourself.
My intuitive wisdom throughout our 30 days together as we explore the possibilities that are available to you.
Three 45-minute coaching sessions and e-mail access to support your implementation plan.
Don't wait to start the life you long to bring forward! Step into the energy of the new moon now and enjoy the delight of your heart's desire.
To schedule your personalized New Moon Beginning Intensive at the special price of $497, click on the payment link below. I'll be contacting you personally with our next steps.